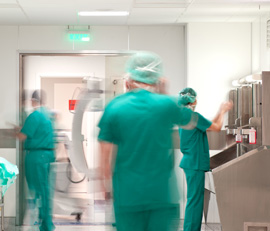 Healthcare Industry Representative credentialing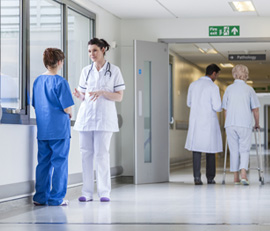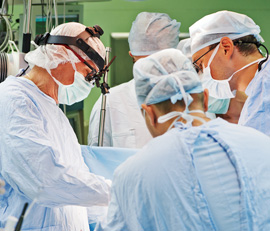 Empowering Healthcare Industry Representatives
Safeguarding patients and protocols
Terms and Conditions
NOTICE TO USER
THESE TERMS OF USE AGREEMENT ("AGREEMENT") CONTAINS THE TERMS AND CONDITIONS UPON WHICH YOU MAY ACCESS AND USE THE VALUABLE INFORMATION AND SERVICES AVAILABLE THROUGH THE WEBSITE www.sec3ure.ca (THE "WEBSITE") which is owned and operated by IntelliCentrics Solutions Inc., and its affiliates (collectively, "IntelliCentrics"). PLEASE READ THIS AGREEMENT CAREFULLY. THIS AGREEMENT ALSO INCLUDES INTELLICENTRICS'S PRIVACY POLICY WHICH IS INCORPORATED INTO, AND MADE A PART OF, THIS AGREEMENT. BY CLICKING ON THE: "I AGREE TO TERMS OF USE" BUTTON AT THE BOTTOM OF THIS PAGE OF THE WEBSITE OR OTHERWISE USING THE WEBSITE, YOU EXPRESSLY AGREE TO ABIDE BY ALL THE TERMS AND CONDITIONS OF THIS AGREEMENT AND THE PRIVACY POLICY. IF YOU DO NOT AGREE WITH THIS AGREEMENT AND THE PRIVACY POLICY, INCLUDING CHANGES THERETO, OR ANY GUIDELINES OR RULES POSTED ON THE WEBSITE, THEN DO NOT USE THE WEBSITE.
RESTRICTIONS ON USE OF MATERIALS
Unless otherwise noted, all materials and information, including, without limitation, all Content (as hereinafter defined) are owned by IntelliCentrics or its licensors and protected by copyright, the rights to which are enjoyed by IntelliCentrics or its licensors. You agree to abide by all additional copyright notices, information or restrictions contained in any Content accessed through the Website.
No Content from the Website may be copied, reproduced, framed, hyperlinked, republished, downloaded, uploaded, posted, transmitted, or distributed in any way without the prior written consent of IntelliCentrics. If you wish to build a hyperlink to the Website, no other use is permitted without the prior written consent of IntelliCentrics. Use of any robot, spider, other automatic device, or manual process to monitor or copy the pages on the Website or the Content is strictly prohibited. Unauthorized modification of the Content or use of the Content for any purpose is a violation of IntelliCentrics' copyright and other intellectual property or proprietary rights. For purposes of this Agreement, the use of any Content on any other website or networked computer environment is prohibited.
This section titled "Restrictions on Use of Materials" does not restrict or limit an individual's right or ability to use his or her own personal information.
REGISTRATION
You agree to allow IntelliCentrics to take reasonable measures as necessary to verify the accuracy and completeness of any information that you submit if you register as a member of the Website. You agree not to provide incomplete, false, or misleading information as part of your registration or other information provided to IntelliCentrics or to others in connection with your participation in the Website's Interactive Areas (as defined below).
MEMBER ACCOUNT
If you register as a user of the Website for a SEC3URE membership (a "Member"), you will be assigned a username and password that is unique to you. You are solely responsible for maintaining the confidentiality of the username and password and for all activities that occur under your username and password. You agree to notify IntelliCentrics of any unauthorized use of your username and password or any other breach of security at www.sec3ure.ca.
Each user is solely responsible for the communications medium used by such user in Web community interactions. IntelliCentrics reserves the right to expel users and prevent further access to the Website for violating this Agreement or applicable law. Parents and guardians are solely responsible for use of the Website by children under the age of eighteen or the age of majority in the province or territory in which they reside, whichever is lower. Minors should not use the Website without actual parental supervision.
TERM
The term of SEC3URE membership (the "Membership Term") is one (1) year from the date that IntelliCentrics receives payment of the Member's membership fee ("Initial Term"). The Initial Term will automatically begin on the date of payment for such membership. If payment for any succeeding year is received on or before the expiration date of the current Term, the membership will automatically renew and continue for another year from the anniversary date of the Initial Term (each a "Renewal Term"). If, however, renewal payment is not received on or before the expiration date of the Initial Term or the Renewal Term, the Membership Term will expire, and the membership will terminate automatically without further notice. Renewal of membership after termination will require payment of the then-existing membership fee, and the Membership Term will continue for one (year) from the date IntelliCentrics receives such payment. Upon renewal or reactivation, each Membership Term will continue under the membership terms in effect on the date that IntelliCentrics receives payment for such renewal or reactivation of membership.
FINANCIAL TERMS
Unless otherwise stated, all fees on the Website are quoted in Canadian Dollars. You are solely responsible for paying all fees and applicable taxes associated with the Website and any services offered through the Website in a timely manner with a valid payment method.
IntelliCentrics may increase or decrease membership fees at any time. Such a change will not affect an existing Membership Term, and any change in fee will apply for a Member's new (or renewed) Membership Term.
By accessing or using our online payment service, you agree to be bound by all applicable terms and conditions of the payment service. IntelliCentrics may modify the terms and conditions at any time, with or without notice. An online payment service is provided to members to facilitate payment of membership. Members will receive a confirmation once payment has been received from PayPal, a third party service used by IntelliCentrics to process payments.
INTELLICENTRICS WILL NOT BE LIABLE FOR ANY DEFICIENCIES IN THE ACCURACY, COMPLETENESS, AVAILABILITY, PRIVACY, SECURITY OR TIMELINESS OF PAYMENT INFORMATION SENT VIA OUR ONLINE PAYMENT SERVICE OR ANY OTHER SERVICE. TO THE FULLEST EXTENT PERMISSIBLE, UNDER APPLICABLE LAW, INTELLICENTRICS AND ANY OF ITS PARTY SERVICE PROVIDERS AND ITS AND THEIR RESPECTIVE OFFICERS AND DIRECTORS, EMPLOYEES, CONTRACTORS AND AGENTS, WILL NOT BE LIABLE FOR ANY DAMAGES OF ANY KIND ARISING FROM THE USE OF THE PAYMENT SERVICE ON OUR WEBSITE, INCLUDING, BUT NOT LIMITED TO, DIRECT, INDIRECT, INCIDENTAL, CONSEQUENTIAL, EXEMPLARY, AND PUNITIVE DAMAGE. INTELLICENTRICS WILL NOT BE LIABLE FOR ANY BREACH OF A MEMBER'S PERSONAL OR CREDIT CARD INFORMATION RESULTING FROM THE INTERCEPTION OF SUCH INFORMATION DURING ITS TRANSMISSION.
Members expressly agree that use of IntelliCentrics' online payment service on the Website is available for use by each Member at each Member's sole risk. Each Member agrees that he or she shall not intentionally provide false information when accessing or using the IntelliCentrics online payment service.
If your payment method fails or your account is past due, IntelliCentrics may collect fees owed using other collection methods. (This includes using other payment methods on file with IntelliCentrics and retaining collection agencies and legal counsel, for accounts over 180 days past due).
INTERACTIVE AREAS
IntelliCentrics may provide areas on the Website to which you or others can post content, including any messages, or transmit communications ("Interactive Areas"). As a condition of your use of this service, you warrant to IntelliCentrics that you will not use the Interactive Areas for any purpose that is unlawful or prohibited by this Agreement or by law.
Specifically, you agree not to post, transmit, upload to, distribute through or otherwise publish through an Interactive Area any Content which (i) violates this Agreement, (ii) is libellous, defamatory, vulgar, threatening, obscene, pornographic, threatening, invasive of privacy or publicity rights, abusive, illegal, false, or otherwise objectionable that would constitute or encourage a criminal offense, violate the rights of any party, including infringes the copyright, trademark, trade secret or other intellectual property rights of others, or (iii) that would otherwise give rise to liability or violate any applicable laws, rules and regulations. IntelliCentrics reserves the right to deny you access to any part of this service or of the Website in its sole discretion. You are responsible for material that you provide to IntelliCentrics, including through any Interactive Area. IntelliCentrics makes no endorsement, representation or warranty with respect to statements made by any user in the Website's Interactive Areas. You further agree that you will not: (i) interfere with the operation of the Website, in any way or interfere with anyone's use or enjoyment of the Website, or use the Website to gain unauthorized access to any computer systems; (ii) impersonate any person or entity on or through the Website; or (iii) copy, reproduce, republish, upload, post, transmit, distribute, modify, sell, lease, scrape content from or aggregate, sublicense, market, or otherwise change or commercially exploit in any way the Website or any of the Content In general, subject to the terms of the Privacy Policy, IntelliCentrics will not monitor or edit the Content of any Interactive Area unless required in the course of normal maintenance of the Website and its systems or unless required to do so by law or in the good-faith belief that such action is necessary to: (1) comply with the law or comply with legal process served on the Website; (2) protect and defend the legitimate business interests, rights or property of IntelliCentrics, its members, users, advertisers or sponsors; or (3) act in an emergency to protect the personal safety of its guests or the public. Members and other users of the Website will remain solely responsible for the content of their communications. IntelliCentrics has the right, but not the obligation, to monitor and edit or remove any Content, messages or other communications that are posted in an Interactive Area. Subject to the terms of the Privacy Policy, you hereby waive any expectation of privacy in any information posted by you on the Website and activities conducted on the Website.
By uploading materials to any Interactive Area or submitting any materials to the Website, you automatically grant (or warrant that the owner of such rights has expressly granted) IntelliCentrics a perpetual, royalty-free, irrevocable, non-exclusive right and license to use, reproduce, modify, adapt, publish, translate, create derivative works from and distribute such materials or incorporate such materials into any form, medium, or technology now known or later developed throughout the universe for operating the Website and its business.
PRIVACY
Registration data, personal information, and certain other demographic information about you are subject to IntelliCentrics' privacy policy (the "Privacy Policy"). For more information, see our Privacy Policy at www.sec3ure.ca, which Privacy Policy is incorporated in full herein by reference.
TERMINATION
IntelliCentrics has the right to terminate this Agreement and your ability to use or access the Website at any time without notice to you. Upon termination, you must destroy all Content obtained from the Website and all copies thereof, whether made under this Agreement or otherwise. IntelliCentrics will not be liable for any damages of any nature suffered by any Member, user or any third party resulting in whole or in part from IntelliCentrics' exercise of its rights under this Agreement.
DISCLAIMER
INFORMATION ON THIS WEBSITE INCLUDES INFORMATION THAT HAS BEEN PROVIDED BY THIRD PARTIES AND HAS NOT BEEN VERIFIED OR CONFIRMED BY INTELLICENTRICS. INTELLICENTRICS MAKES NO REPRESENTATION OR WARRANTY, EXPRESS OR IMPLIED, CONCERNING THE ACCURACY OF ANY INFORMATION OR CONTENT ON THE WEBSITE. INTELLICENTRICS DOES NOT PERFORM PRIMARY SOURCE VERIFICATION AND HAS NOT UNDERTAKEN ANY RESPONSIBILITY OR OBLIGATION WITH RESPECT TO PRIMARY SOURCE VERIFICATION OF THE INFORMATION PROVIDED BY THIRD PARTIES. THE CONTENT CONTAINED ON THE WEBSITE IS PROVIDED "AS IS" AND WITHOUT REPRESENTATIONS, WARRANTIES, OR GUARANTEES OF ANY KIND, EITHER EXPRESS OR IMPLIED, INCLUDING, WITHOUT LIMITATION, WARRANTIES OF TITLE, NON INFRINGEMENT OR IMPLIED WARRANTIES OF MERCHANTABILITY, DURABILITY, MERCHANTABLE QUALITY, OR FITNESS FOR A PARTICULAR PURPOSE, AND INTELLICENTRICS HEREBY DISCLAIMS ALL SUCH REPRESENTATIONS, WARRANTIES, OR GUARANTEES, TO THE FULLEST EXTENT PERMITTED BY LAW. INTELLICENTRICS DOES NOT WARRANT THAT THE FUNCTIONS CONTAINED IN THE CONTENT WILL BE UNINTERRUPTED OR ERROR-FREE, THAT DEFECTS WILL BE CORRECTED, OR THAT THE WEBSITE OR THE SERVER(S) THAT MAKES THE WEBSITE AVAILABLE ARE FREE OF VIRUSES OR OTHER HARMFUL COMPONENTS. INTELLICENTRICS DOES NOT WARRANT OR MAKE ANY REPRESENTATIONS, CONDITIONS, OR GUARANTEES REGARDING THE USE OR THE RESULTS OF THE USE OF THE CONTENT ON THE WEBSITE IN TERMS OF ITS CORRECTNESS, ACCURACY, RELIABILITY, OR OTHERWISE. YOU (AND NOT INTELLICENTRICS) ASSUME THE ENTIRE COST OF ACQUIRING AND/OR POSTING ANY INFORMATION YOU PROVIDE TO INTELLICENTRICS. LIMITATION OF LIABILITY
TO THE FULLEST EXTENT PERMISSIBLE UNDER APPLICABLE LAW, INTELLICENTRICS, ANY OF ITS THIRD PARTY SERVICE PROVIDERS, AND THEIR RESPECTIVE OFFICERS AND DIRECTORS, EMPLOYEES, CONTRACTORS AND AGENTS SHALL NOT BE LIABLE FOR ANY DIRECT, INDIRECT, SPECIAL, INCIDENTAL, PUNITIVE OR CONSEQUENTIAL DAMAGES THAT RESULT IN ANY WAY FROM YOUR USE OR INABILITY TO USE THE WEBSITE, YOUR RELIANCE ON OR USE OF INFORMATION, CONTENT, OR SERVICES PROVIDED ON OR THROUGH THE WEBSITE, OR THAT RESULT FROM MISTAKES, OMISSIONS, INTERRUPTIONS, DELETION OF FILES, ERRORS, DEFECTS, VIRUSES, DELAYS IN OPERATION, OR TRANSMISSION OR ANY FAILURE OF PERFORMANCE. IN NO EVENT WILL INTELLICENTRICS' TOTAL LIABILITY TO YOU FOR ALL DAMAGES, LOSSES, AND CAUSES OF ACTION (WHETHER IN CONTRACT, TORT OR OTHERWISE) EXCEED THE AMOUNT, IF ANY, PAID BY YOU TO INTELLICENTRICS FOR ACCESSING THE WEBSITE.
INDEMNIFICATION
YOU AGREE TO INDEMNIFY, DEFEND AND HOLD INTELLICENTRICS AND ANY THIRD PARTY SERVICE PROVIDERS AND ITS AND THEIR RESPECTIVE OFFICERS AND DIRECTORS, EMPLOYEES, CONTRACTORS AND AGENTS HARMLESS FROM ANY AND ALL LIABILITIES, LOSSES, CLAIMS, COSTS AND EXPENSES, INCLUDING REASONABLE ATTORNEYS' FEES, RELATED TO YOUR VIOLATION OF THIS AGREEMENT.
CONTENT
The Content contained on the Website, such as the compilation and arrangement of text, data, graphics, images, illustrations, designs, icons, photographs, audio, video and other materials, and the hypertext mark-up language (HTML), cascading style sheets (CSS), scripts (JS), active server pages (ASP and ASPX) or other Content or software used in or provided through the Website (the "Content"), has been prepared by IntelliCentrics as a service to its Members and the other users of the Website. Users of Content from the Website or the content of any other site(s) to which the Website may link do so at their own risk. Any unauthorized downloading and distribution of any copyrighted material from this Website or any other site(s) to which the Website may link, without the copyright owner's permission, is strictly prohibited.
NON-TRANSFERABILITY
Your right to use the Website is not transferable. Any password or right given to you to obtain information is not transferable.
JURISDICTION
The Website is controlled and operated by IntelliCentrics from its offices in the Province of Québec, Canada. IntelliCentrics makes no representation that the Website is appropriate or available for use in other locations. Those who choose to access the Website from other locations do so on their own initiative and are responsible for establishing the usability or correctness of any information or Content under any or all jurisdictions and the compliance of that information or Content with local laws, if and to the extent local laws are applicable. All users, including, without limitation, those users who access the Website from a country other than Canada, agree that the laws of the Province of Québec will govern any dispute arising out of or relating to the Website including IntelliCentrics' control and operation and your accessing and use of the Website, including, without limitation, those arising out of or resulting from IntelliCentrics' use of personal information or otherwise relating to privacy, as specified in IntelliCentrics' privacy policy.
OTHER PRODUCTS
Any reference made by the Website to any specific third party commercial product, process, or service (or provider of such product, process or service) by trade name, trademark, hyperlink, or otherwise, does not constitute or imply an endorsement, recommendation, or favoring thereof by IntelliCentrics. Content on this Website may be provided by third parties and users. Any opinions, advice, statements, services, offers or other information expressed or made available by third parties, including information providers, reviewers, members, users or others, are those of the respective author(s) or distributor(s) and do not necessarily state or reflect those of IntelliCentrics.
LINKS TO OTHER WEBSITES AND SERVICES
To the extent that this Website contains links to outside services and resources, IntelliCentrics does not control the availability and content of those outside services and resources. Any concerns regarding any such service or resource, or any link thereto, should be directed to the particular service or resource.
REVISION
IntelliCentrics reserves the right, in its discretion, to change, modify, add, or remove portions of this Agreement at any time. Please check this Agreement periodically for changes. Your continued accessing or use of the Website following the posting of changes to this Agreement will be deemed to be your conclusive acceptance of those changes and the modified Agreement.
OTHER
This Agreement are governed by and must be construed in accordance with the laws of the Province of Québec and the federal laws of Canada applicable therein, without regard to conflicts of law doctrines. You agree that no joint venture, partnership, employment, or agency relationship exists between IntelliCentrics and you as a result of this Agreement or your use of this Website. You also agree that any action at law or in equity arising out of or relating to this Agreement will be filed only in the provincial or federal courts in the jurisdiction serving Montréal, Québec; and you hereby consent and submit to the personal jurisdiction of such courts for the purposes of litigating any such action. If any provision of this Agreement is determined to be unlawful, void, or for any reason unenforceable, then that provision will be deemed to be severable from this Agreement and will not affect the validity and enforceability of any remaining provisions. This is the entire agreement between IntelliCentrics and you relating to the subject matter herein; and it will not be modified except as provided herein or in writing, signed by IntelliCentrics. To the extent that anything in or associated with the Website is in conflict or inconsistent with this Agreement, this Agreement will take precedence. IntelliCentrics' failure to enforce any provision of this Agreement will not be deemed to be a waiver of such provision or of the right to enforce such provision.